»»

Adds to Your Domain Names & Quickly Form New Markets and Communities
Adds WebBIZcard URLs and pages onto Any Existing Domain Names. The pages added, which uses the existing domain's URL names, can exchange data. These further automate a number of tasks, communicates better, and can create markets and communities.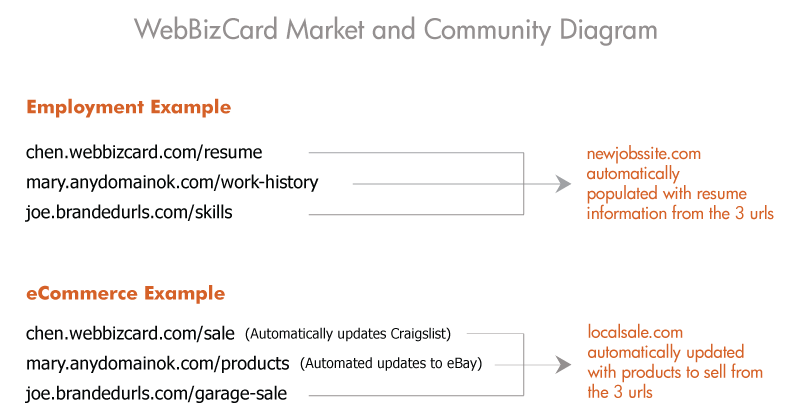 Simply input a few WebBIZcard URLs into websites receptive to receiving XML data, and voila-a new market. Instead of thousands of items' data needing input, now just tens of URLs' inputted!
New types of markets and communities include: